Wills, Trusts and Estate Planning
Little Rock and Helena, Arkansas

Most people want to be able to plan for the future financial security of their families. Wills and trusts are instruments that individuals can use to protect and facilitate the transfer of their wealth according to their wishes once they pass away. These are instruments that one can use to decide how their estates should be managed, and everyone's financial plan should include substantial estate planning. If not, then that means leaving the state to decide where your assets will go after you pass away, which may not be the result that you are looking for.
At Knapp Lewis, our goal is to help individuals throughout Arkansas with their estate planning goals.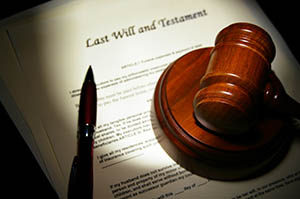 We go beyond mere property disposition. We work closely with our clients to develop an estate plan that suits each individual's specific circumstances.
We at Knapp Lewis understand that a comprehensive estate plan will do the job of not only disposing of your wealth and distributing it as you desire, but to, in a real sense, boost and maintain your estate's financial security to ensure your family's future.
Wills are one tool in the estate planning toolkit. Wills are legal documents that provide directions to estate administrators on how to dispose of property after death. It may also serve as an instrument in which individuals may nominate who will care for minor children or who will serve as the executor of the estate. A will goes into effect only after the individual who created the will passes away. Once the individual passes away, his or her will goes into probate, which is the legal process in which a court transfers property from the estate to the beneficiaries. A probate court will have to examine whether a will is valid, pays creditors from the assets of the individual, and supervises the process of transfer to ensure that property is disposed of according to the will.
Trusts are another tool in estate planning. Trusts are legal instruments that may be used to transfer property before, upon, or after a person's death. It is a contractual agreement through which a person or institution, called a "trustee," holds ownership of property on behalf of a beneficiary. Usually a beneficiary either receives income from the trust during his or her life or receives whatever is left over after the first set of beneficiaries dies. Unlike wills, trusts do not go through probate and continue to hold properties transferred even after death without any court supervision. The trust instrument determines how trustees will divide remaining property to trust beneficiaries.
If you are looking to create a comprehensive estate plan, you should seek experienced legal counsel to help you create a plan that is most suited for your unique circumstances.
The attorneys at Knapp Lewis are seasoned advocates who will take the time to listen to you and ensure that your estate plan accurately conveys your wishes.
You may contact us for a free initial consultation by calling (870) 338-3100