Family Law in Helena, AR
Divorce – Custody – Separation – Support
Helena, Arkansas

Issues that affect a person's home, marriage, and children are often highly emotional and sensitive issues that involve complicated areas of law. A family law attorney must be able to help clients make sound decisions despite the emotional chaos of a given situation. Therefore, family law practitioners must be excellent listeners who are able to listen with compassion and ask the necessary questions. They must also be able to provide sound legal counsel and develop strategies for achieving a favorable outcome for clients in family law proceedings.
At Knapp Law Firm, we provide compassionate and experienced representation for
multiple areas of family law throughout Arkansas.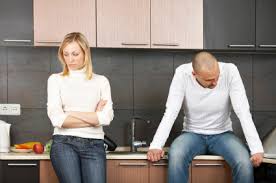 These Family Law issues may include:
 
Pre-nuptial, post-nuptial, and separation agreements. Protecting individual assets and financial interests is often a consideration for some people as part of preparation of marriage. For those who are already married, entering into a post-nuptial agreement may also be an option particularly where the there is a major shift in the financial situation of one or both parties. These agreements are tools that people can use for financial planning.
Divorce and division of property.While no one plans for a divorce when they get married, it is an outcome that requires compassionate and competent counsel. Knapp Law Firm can represent individuals as they pursue the process of dissolving their marriage. We can assist people in properly identifying marital property for division of assets, and protecting assets that do not fall into that category. We can assist individuals navigate the complex maze of procedures and requirements, as well as divorce hearings before a family court.
Child custody and visitation. Parents who are in the process of divorce or separation must make arrangements for parenting their children. They must determine how much access or time a child will spend with each parent, and who will make major decisions about the child's upbringing. Knapp Law Firm can be your advocate in child custody proceedings, even where the parents are in agreement.
Child and spousal support. As the result of a child custody arrangement, a child might end up living most of the time with one parent. In these cases, the other parent will likely be required to help with expenses by paying child support. The determination of how much child support will be required is dependent on the income of the paying parent and the number of children. Spousal support, on the other hand, is paid as part of a divorce decree and is paid when one spouse supported the other during the marriage. The length of time and amount of spousal support is a fact-specific question and is dependent on each situation.
If you are faced with a difficult situation involving your family, do not hesitate to contact an attorney to help you process through your options.
The attorneys at Knapp Law Firm have years of experience in  throughout Arkansas and Mississippi representing clients in complicated and often messy family situations and helping them achieve great outcomes at the end.
You may contact us for a free initial consultation by calling (870) 338-3100 in Arkansas
Other related Family Law pages: