Commercial Litigation
Helena, Arkansas

Commercial litigation disputes can be a costly matter for businesses to deal with, not only because of the cost of litigation, but also because of lost opportunity and
business downtime. These disputes may arise at any point in a business relationship, and may involve administrative agencies, state courts, and federal courts. Usually, they involve very complex issues, and the outcomes can have severe and lasting impacts on the longevity of a business enterprise. If you are a business owner facing a commercial dispute in Arkansas or Mississippi; the attorneys at Knapp Law Firm can provide you with experienced representation to protect and pursue your interests.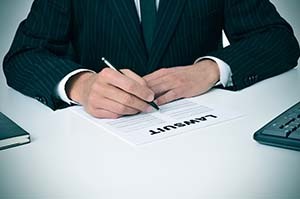 The most common issues in commercial litigation may involve the following:
Breach of contract. Contracts are central to the daily operation of a business. All business relationships and transactions are governed by a contract. However, when one party fails to perform as agreed upon in the contract, this amounts to a breach and the non-breaching party can bring a legal action for damages.
Partnership conflicts.Business relationships are often made up of people who have differing personalities, backgrounds, and ideas for how to run the business. If the business is founded on a partnership, that relationship may become contentious and result in a legal dispute, even litigation.
Breach of fiduciary duties.A fiduciary duty is an obligation that a person has to actions that are in the best interest of another person or entity. For example, a member of a company's board of directors has a fiduciary duty to the company's shareholders and consumers to act in their best interests. If a party feels that a fiduciary duty owed to them is violated, they can commence commercial litigation.
Intellectual property disputes.Patents, copyrights, and trademarks are a normal part of most business operations. Companies should zealously protect their intellectual property rights, and if violated, may result in protracted litigation.
Non-compete agreements.Companies often protect their trade and business secrets by asking employees to sign non-compete agreements when they become employed with the company. There is a lot of litigation revolving around the parameters of a non-compete agreement, the scope of a non-compete agreement, and whether that agreement has been violated.
If you own a business or have a business interest that you are seeking to protect, you become embroiled in a commercial dispute that may have significant repercussions for the future of the business.
The attorneys at Knapp Law Firm can provide experienced and aggressive representation in commercial disputes and have helped clients in Arkansas vindicate their business interests in court.
You may contact us for a free initial consultation by calling (870) 338-3100.