Business Lawyers
Helena, Arkansas
Tuscaloosa, Alabama
Business law encompasses a wide spectrum of issues and involves every aspect of the life cycle of a business. This includes the very beginning of a business, such as a start-up or the acquisition of an existing business entity, choice of business entity and formation, the myriad of issues a business can face daily such as day-to-day management, risk mitigation, and business expansion or contraction, and, finally, even the end stages of the cycle such as succession planning for a business owner looking toward retirement.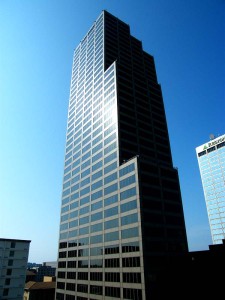 At the Knapp Law Firm, we strive to help those in business navigate the complex maze of legal issues that business owners face daily.
Our business lawyers have extensive commercial law experience representing clients throughout Arkansas. We handle all legal issues involving business law, including:
Business formation and choice of entities. Knapp Law Firm  advises clients daily on forming their business and choosing an entity that suits their business model. This involves reviewing the business owner's goals and discussing which entity will provide maximum asset protection, the most favorable tax treatment, and suits the day to day operations of the business. We will assist with choice-of-entity decision making, document preparation and filing with appropriate state agencies, and post-formation activities such as preparation and adoption of bylaws and resolutions.
Contract negotiation, execution, and action in case of breach. Contracts are key to operating a business. Relationships with suppliers, customers, and others should be governed by well-drafted agreements. Knapp Law Firm can help ensure that your contracts are sound, enforceable agreements that are properly negotiated to be favorable to your interests. Our firm will also represent you in a breach of contract action, when other parties fail to perform as promised.
Employee management. One important aspect of running a business that can't be ignored is the management of employees. Knapp Law Firm can advise you on implementing policies that will ensure that your business is in compliance with federal and state labor and employment laws, minimize the risk for costly employment litigation, and, if necessary, represent management in employee disputes.
Business succession planning. Establishing a succession plan is a crucial part of business planning. Large and small businesses can avoid the chaos of an unexpected transition by having a succession plan in place. This can help both preserve assets and ensure the longevity of the company. Knapp Law Firm attorneys have experience in business and estate planning and can help owners and shareholders create a succession plan that works best for the business.
If you have a business, or seeking to start one, you should seek experienced legal counsel to help you navigate the complex maze of legal issues in business law.
The business lawyers at Knapp Lewis are seasoned advocates that have helped clients in Arkansas create, manage, and defend their business interests. You may contact us for a free initial consultation by calling (870) 338-3100.