Bankruptcy
Chapter 7, 11, and 13
Helena, Arkansas
Tuscaloosa, Alabama
The economy has been bad for a lot of people over the last few years and several experts agree that the economic hardships will continue. Millions of Americans are victims of these challenging economic times and have lost their jobs, are facing astronomical medical bills, are victims of a bad mortgage or have credit card debt that they simply are unable to pay. If you are in this situation, you probably feel lost, desperate, hopeless and unsure about what the future may hold. Knapp Law Firm can help.
The first thing we will do is also the most important. The attorneys at Knapp Law Firm will listen to you. When you contact Knapp Law Firm , we will schedule and appointment and at that appointment you will meet with an attorney, not an assistant or a paralegal.
Our attorneys will take the time to understand your unique financial situation, discuss the alternatives available to you and direct you in the best possible direction.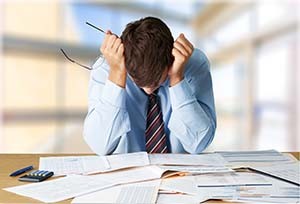 In the event that bankruptcy is the best alternative for you, we will discuss the types of bankruptcy available and the advantages and disadvantages of each one. We will take the time to make sure that you understand the process and what is involved. Throughout the process, the attorneys at Knapp Law Firm are available to speak with you about your case.
The various issues that may arise in bankruptcy include:
The appropriate type of bankruptcy. Personal bankruptcies include Chapter 7 (liquidation) and Chapter 13 (reorganization), and businesses include Chapter 7 (liquidation but no discharge of debts for businesses) and Chapter 11 (reorganization). Farmers and fishermen may also avail of Chapter 12 bankruptcy.
Dischargeable vs. non-dischargeable debts. There are certain categories of debts that are not dischargeable, such as alimony, child support, most student loans, and fraudulent debts. Knapp Law Firm can help you determine which of your debts are dischargeable in bankruptcy in order to decide whether to file or not.
Filing requirements. There are certain statutory requirements that must be satisfied in filing for bankruptcy. These include mandatory credit counseling, notifications, pay stubs, a list of credits, schedules of assets, liabilities, and income, etc. Knapp Law Firm can help you ensure that you fulfill all of these requirements.
Automatic stay of all collection actions. There is a comprehensive stay on all collection actions from the time of filing, and includes virtually all creditor collection activity including garnishments, liens on property, foreclosures, legal actions to collect, etc.
If you are facing economic hardships, the attorneys at Knapp Law Firm look forward to speaking with you so that we may work together to help you reclaim your future.
If you are considering filing for bankruptcy, you should seek experienced legal counsel to help you make this very hard and extremely emotional decision.
The Arkansas Bankruptcy Attorneys at Knapp Law Firm are seasoned and compassionate advocates that have helped clients in Arkansas navigate bankruptcy proceedings.
You may contact us for a free initial consultation by calling (870) 338-3100.