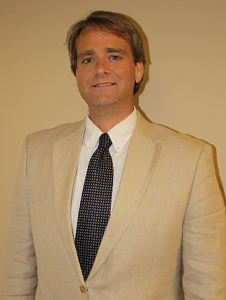 CONTACT
Tel: (870)338-3100
Donald@TheKnappFirm.com
Donald is originally from Virginia and grew up in Phillips County, Arkansas.  After attending high school in Helena, Arkansas, Donald attended college at the University of Alabama and Delta State University before graduating from Bowen School of Law in Little Rock.
Licensed in multiple state and federal courts, as well as being a member of the U.S. Tax Court and being a member of the United States Supreme Court Bar, Donald successfully litigates on behalf of clients in commercial litigation, probate, bankruptcy, property and a host of other matters throughout Arkansas, Mississippi, North Carolina and Virginia.  As a result of Donald's extensive business and agricultural background, he is able to provide much more than typical legal expertise to his clients.  He is able to bring an understanding of their unique business situation and provide a custom tailored approach for their maximum benefit.
Donald and his wife Shannon live in Helena with their two bulldogs.  In addition to practicing law, Donald is considered an expert on vintage Ford Mustangs and enjoys restoring classic cars.  Also a certified rescue SCUBA diver and private pilot, Donald and Shannon enjoy traveling and are especially fond of the mountains of Virginia and the Florida Keys.
EDUCATION & COURT ADMISSIONS
Delta State University, B.A., Business Management; 2002
University of Ark. at L.R.; Juris Doctorate; 2005
Arkansas Bar; 2006
Mississippi Bar; 2014
North Carolina Bar; 2011
5th Circuit Court of Appeals; 2014
U.S. Supreme Court; 2010
U.S. Court of Appeals for the 8th Circuit; 2007
U.S. District Court for the Eastern and Western Districts of Arkansas; 2006
U.S. District Court for the Northern and Southern Districts of Mississippi; 2014
U.S. Bankruptcy Court for the Eastern and Western Districts of Arkansas; 2006
U.S. Bankruptcy Court for the Northern District of Georgia; 2007
U.S. District Court for Nebraska; 2008
U.S. Tax Court; 2006
Virginia Bar; 2015
Washington D.C.; 2012 Bar